Welcome to the Ninth Edition of the Conch Republic Cup (CRC2017):
A Four-Part Series that Comprises Key West Cuba Race Week
Join us for CRC2017 January 22, 2017  –  February 3, 2017
About the Video
Follow Bob Moran's adventure in CRC 2016 aboard his C&C 30 Bobsled, courtesy of Ashley Love and T2PTV.
Escape the doldrums of winter with 13 days in Key West and Cuba!  Race with us from the southernmost point in the U.S. to Varadero and then onto to Havana. Followed by a round the marks race at the famed Morro Castle and Malecon. Enjoy several days to sightsee and experience Cuba. Finally race back to Key West and be in contention for the historic Conch Republic Cup (CRC).
CRC 2016 ended successfully in February 2016 with a fleet of 54 racing sailboats, 6 support vessels and a total of 435 people visiting both Varadero and Havana, Cuba. This is the largest crossing of racing vessels and persons since relations have begun to normalize. During the traverse from Varadero to Havana one of our vessels was given permission for a Cuban Born American to sail the distance arriving in Havana as one of the first Cuban Born Americans to do so in over 50 years. We also had some Cuban sailing vessels join us for the buoy races in Varadero and Havana. The first handicap accessible sailing vessel to visit Cuba, Impossible Dream, joined our race and won several trophies.
The CRC is a historic race that started in 1997 with direct race to Varadero then expanded to Havana in 1999. The triangle race as it has been coined is a traditional race to Cuba that allows the racer to complete a triangle between KW and two Cuba cities – Varadero and Havana. With the loosening of the travel restrictions to Cuba by the Obama government we were able to revive this race. We had five classes of vessels participate – 2 PHRF, JAM, Multihull and Schooner.
The CRC is awaiting for our Not-For-Profit application to be approved by the Internal Revenue Service. Our mission is to introduce as many of the US sailing community to Cuba as possible as well as revitalize racing in Cuba. We truly are "a cultural exchange through sport".
Dates are set for this exciting event to grace the shores of Cuba once again.
CRC 2017 Registration is limited so visit Yacht Scoring today and get registered.
Hosted By: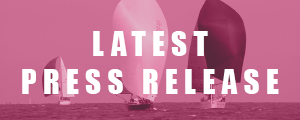 Schedule of Events
Event Dates
Jan 22, 2017 – Feb 3, 2017
Schedule of Events
Jan 22
10 am – Registration and Opening of Race Village
10am-4pm Vendor's will be set up for business
12pm-3pm Exhibition Racing
Jan 23
10am – 4pm Registration and Race Village Open for Business
12pm – 3pm Exhibition Racing
5pm – Skipper's Meeting and Welcome Party
Jan 24
5 pm – Start Race from Key West to Varadero
Jan 25
Arrive at Varadero
5pm – Skippers' Meeting
6pm – Cocktail and Appetizer Welcome Reception at Marina Gaviota
Jan 26
5pm – Start Race from Varadero to Havana
Jan 27
Arrive at Hemingway
5pm – Skippers' Meeting
6pm – Welcome Reception at Hemingway International Yacht Club (HIYC)
Jan 29
10am – Castillo Del Morro Triangle Race & Parade along Malecon
6pm – Awards Party at HIYC
Jan 30 – Feb. 1: Lay Days
Feb 2
5pm Start Race from Havana to Key West
Feb 3
Arrive in Key West
6pm Awards Party and Dinner