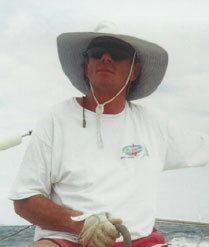 Peter Goldsmith
Peter Goldsmith owner of Geslin Sails along with Michele Geslin, his partner for twenty three years until she passed in 09, started the Key West to Varadero race in 1997 (Read more on the history of the race).
They successfully put on a number of races from 1997-2003. He has crossed the Florida Straits between Key West and Cuba 16 times.  After two years of running KW to Varadero, Commodore Escrich would propose the Conch Republic Cup (CRC) four race series, which is the format in use today.
The first two races were from Key West to Varadero 1997 & 1998. Then from 1999 thru 2003 it was the CRC.
Peter is proud to be involved once again to renew the race series with the advent of the 8th edition of the CRC and bridge cultures through traditional maritime heritage.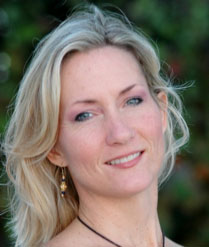 Karen Angle
Is a USCG licensed captain with over 25 years of experience on and under the water. She is an accomplished dive instructor and lived and worked all over the world.
She spent several years as a professional underwater photographer and has published photos in many places including National Geographic, National Aquarium, Savanah Magazine, & NOAA among others.
She served in the Navy during Desert Storm in Bahrain and lived in exotic locations such as Egypt and Bonaire as a dive instructor. She currently resides in the Keys and lives part time on a Thomas Colvin Doxi 38 Gaff Rigged Schooner in Key West, FL.
She is also a licensed physical therapist assistant working at the VA and realtor with Coldwell Banker. She loves the water and can see herself no other place than in or on the ocean.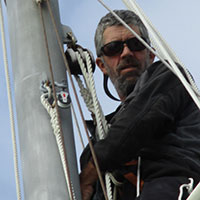 Capt. James T. Edwards
Captain James T Edwards is a USCG licensed 100 ton master sailing captain and owner operator of Sail Gitana Charters. He has a lifetime of experience sailing, diving and working aboard commercial fishing vessels. He has lived in the Keys for the past 7 years and has logged 1000's of miles sailing the islands of the Florida Keys, Bahamas, Gulf of Mexico and the Florida Straits. He has extensive experience crossing the Gulf Stream and currently lives in Key West aboard his 54ft Gaff Rigged Schooner.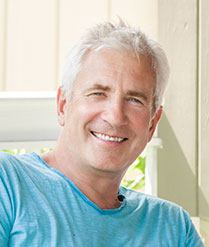 David Brockbank
David has sailed all his life, raced competitively in an International keel boat class for the last 35 years, representing the UK in various World Championships around the world.
He has been an International Commodore, Member of ISAF keelboat committee, National President, and sailing secretary of a major Yacht Club. He has organised World, National and regional championships.
David lives in Key West and now races a Finn in Key West and at National Championships and OCR regattas.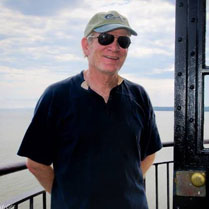 Ted McGee
Ted McGee has been a certified Regional Race Officer for over 12 years, and has been running regattas since 1998. He is also a US Sailing Race Management Instructor. Ted's experience includes One Design regattas at local, regional, and national championships alongside PHRF regattas. In addition Ted has helped with Charleston Race Week for many years along with SEC and ACC Optimist Regatta Championships. Ted served on Race Committee for the 2016 Conch Republic Cup as scorer. Ted and his wife Dora work hand-in-hand on racing activities as well as every other aspect of their life. They enjoy sailing, camping, photography, exploration, and travel.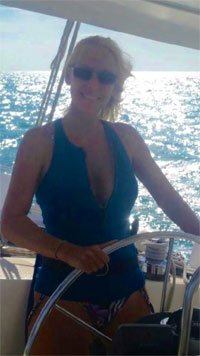 Brenda Boskind
Brenda Boskind has worked with Peter Goldsmith at Geslin Sails and Canvas as a canvas maker. This 48 year old lives on Big Pine Key and is from Aberdeen Maryland. She likes sailing, boating, snorkeling, photography and art. "I am excited to be playing such an important role in this race. I have enjoyed being a part of it since I met Peter Goldsmith a few years ago. Although I could never fill the shoes of Karen, I plan on doing an exceptional job of taking over the management of the Conch republic Cup in the years to come. I enjoy networking, and am looking forward to meeting with every one of you by the end of this race. Following sea's to you all, I will see you at the starting line!"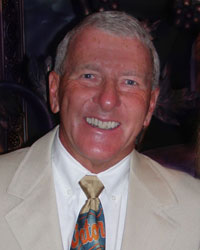 Captain Tom Buckard
Member of Storm Trysail Club.
Sailing since 5 years old.
Raced one designs in Barnegat Bay Yacht Racing Association.
Raced PHRF, IOR and IRC many years many years in NJ then in Fort Myers Fl both long distance Ocean and Bay races.
Holds 100 ton Masters USCG Captains License plus four endorsements for over 30 years.
Have sailed the Atlantic, Bahamas, Gulf and Caribbean.
Have raced Lasers, 420s, Blue Jays, Flying Scotts, Lightings, B Cats, J-24s, M-Scows, E-scows, Melgus 24s etc.  As I got older I turned to larger boats.
Have run with my wife several major junior regattas with one having more than 500 Opti sailboats and a total of almost 700 one designs.   We have been in many Yacht Clubs but our favorite was Toms River YC, home also to Gary Jobson. I guess you could say about a quarter of my sailing was bay sailing and three quarters was blue water.
Getting older turned to race committee work with PROs Dale Jepson, Wayne Bretch,  and Hal Smith.
Got involved with Premiere Racing of Marble Head Mass as race committee and early on was pulled into race management.  Have been on Key West Race Week core team for over 20 years, Same with Volvo around the World and the Saint Barts Bucket.
I enjoy sailing, photography, boating, Florida Keys, camping and traveling.
Kathy Buckard – Key West, Florida
Have enjoyed sailing for more than 30 years.  Living in New Jersey, we sailed the Barnegat Bay area, raced with the BBYRA during the summer then cruised to various destinations from NY Harbor to the Maryland Seashore.  Involved in running regattas on the Barnegat Bay with junior sailing clubs.  Moved to Florida and continued to sail from Fort Myers to Key West and the Dry Tortugas sometimes solo other times with yacht club groups.   Eventually got involved in the Key West Race Week and was part of the core team for the past 20 years.  I was in charge of Race Office, Trophies, Shipping and Receiving and Skippers/Sponsor Bags, Skipper Registration, and various other duties during the past 20 years.  Also involved with the core team of the Volvo Around the World and Saint Barth's Bucket.  Last year joined the Conch Republic Cup Race Committee.  Still enjoy being on the water, fishing, swimming, traveling and photography.